Reality Bites - Graphic Design Festival Scotland 
Graphic Design Festival Scotland is an international festival which celebrates creativity, innovation, collaboration and challenges ways of thinking through a programme of workshops, competitions, exhibitions, talks, panel discussions and more. GDFS is famous for it's 'Live 2-day Brief' which assigns a completely open creative brief to candidates with a specific subject. Over 2 days, over 100 designers are split into groups and mentored by the best design agencies in Scotland, by which 20 are shortlisted to present their idea in front of everyone participating. The top 20 were awarded internships with their mentoring agency, in my case - it was the phenomenal www.thisisjamhot.com. 
The theme of the brief was 'Reality Bites', create an idea around resources that are running out, and how will our world continue to keep up with trends. 

For this brief, I was portraying a zombie-like futuristic world where we have run out of resources, and we must barter for our skills and personality traits. The App delivers a different outlook on how we are actually living today, and how social media has created a desperate need or desire to look at others around us, and try to become like them. As always, there's a catch...in order to gain someone else's skills or personality traits, you must sacrifice a piece of you. Once again portraying how social media is ridding us of individuals and creating factory-made personalities for the next generation.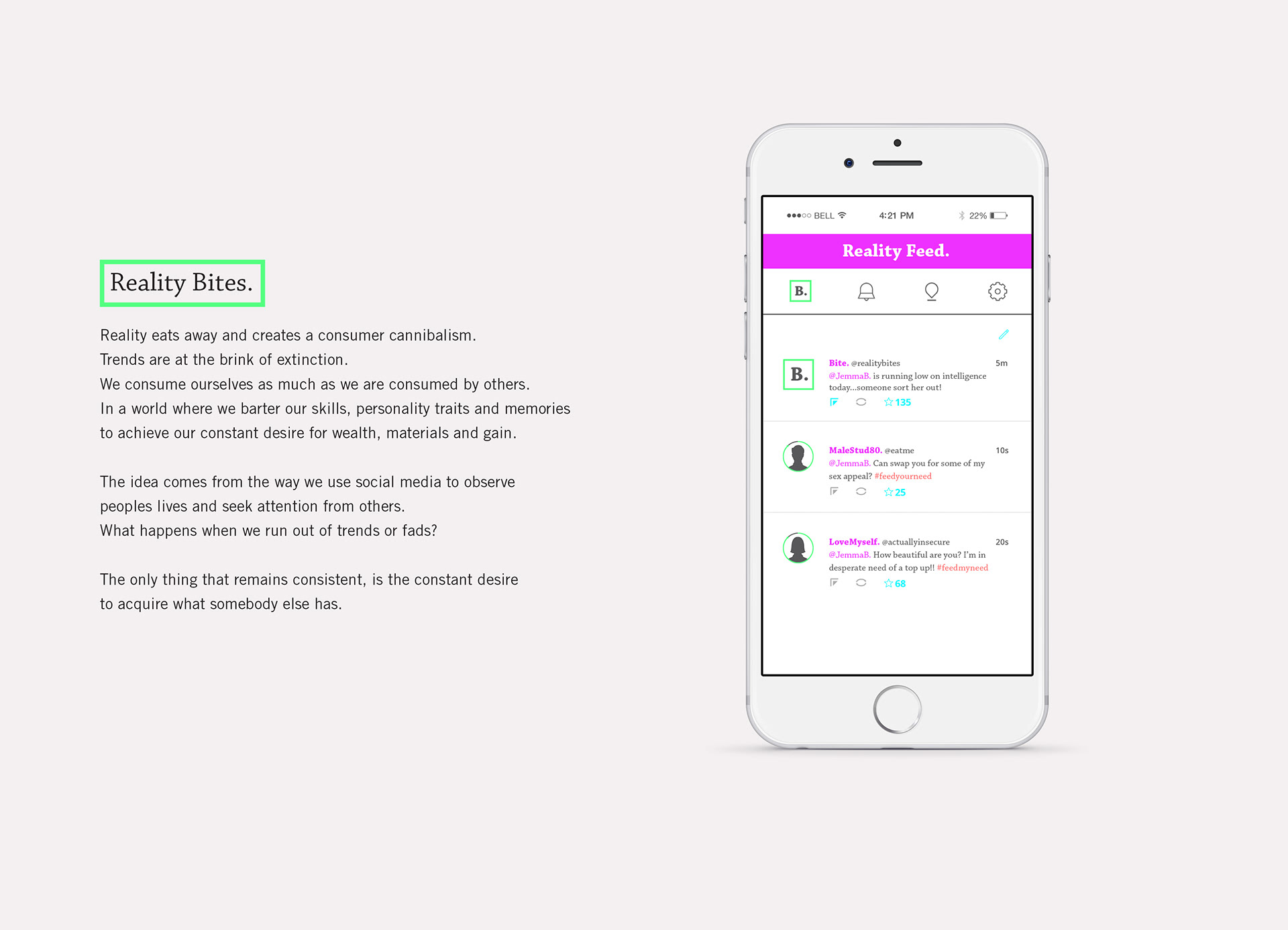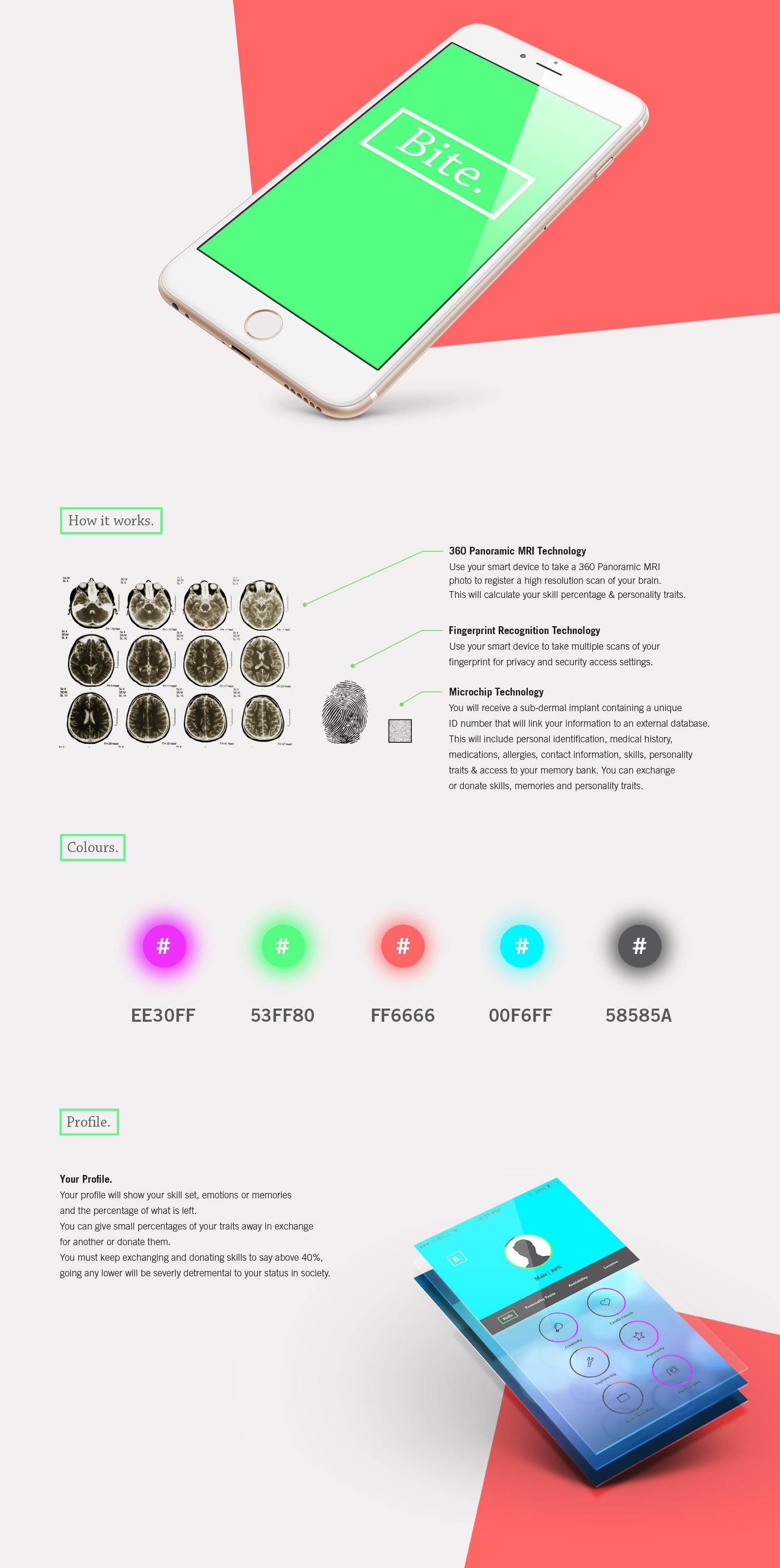 Will our constant desire to be like others result in a bitter fate?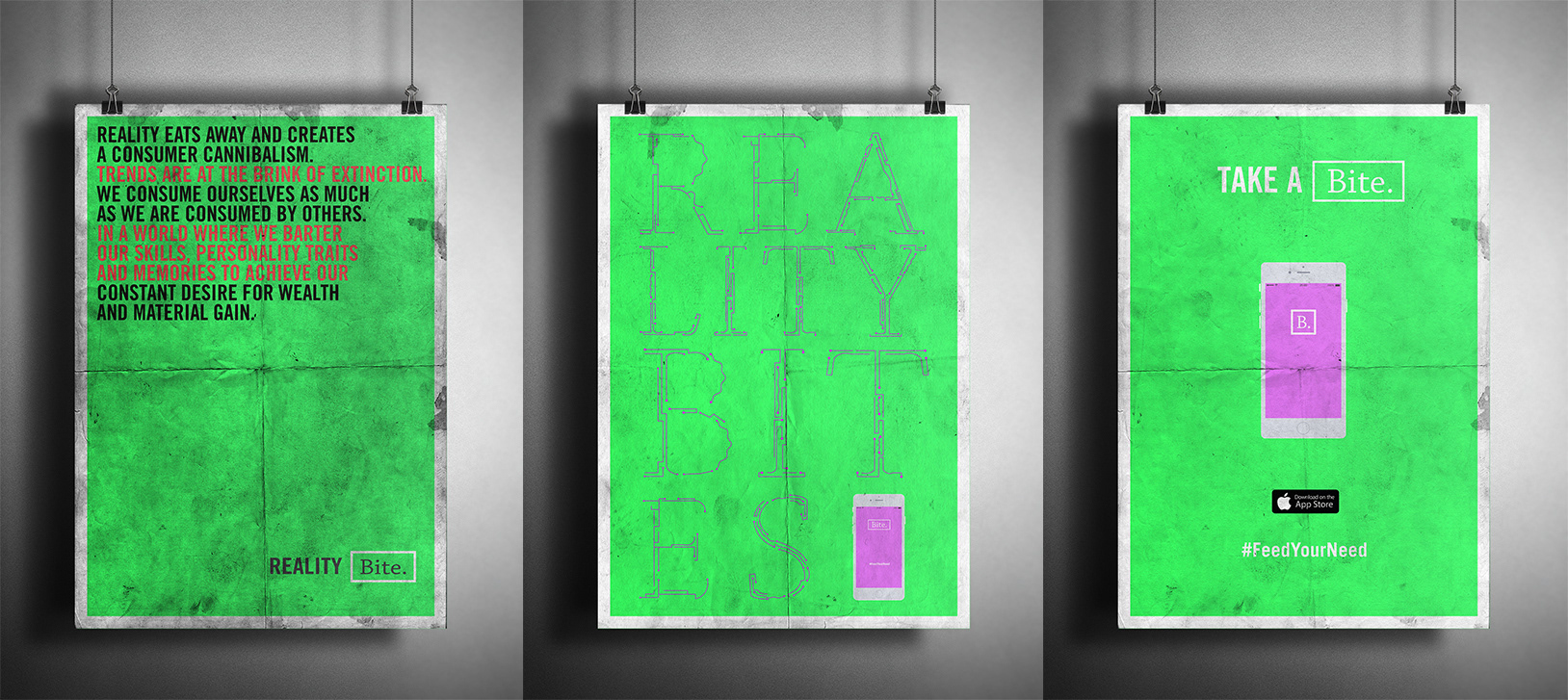 Presenting my shortlisted idea in front of Creative Review, It's Nice That, Kate Moross, the GDFS participating candidates and design agencies.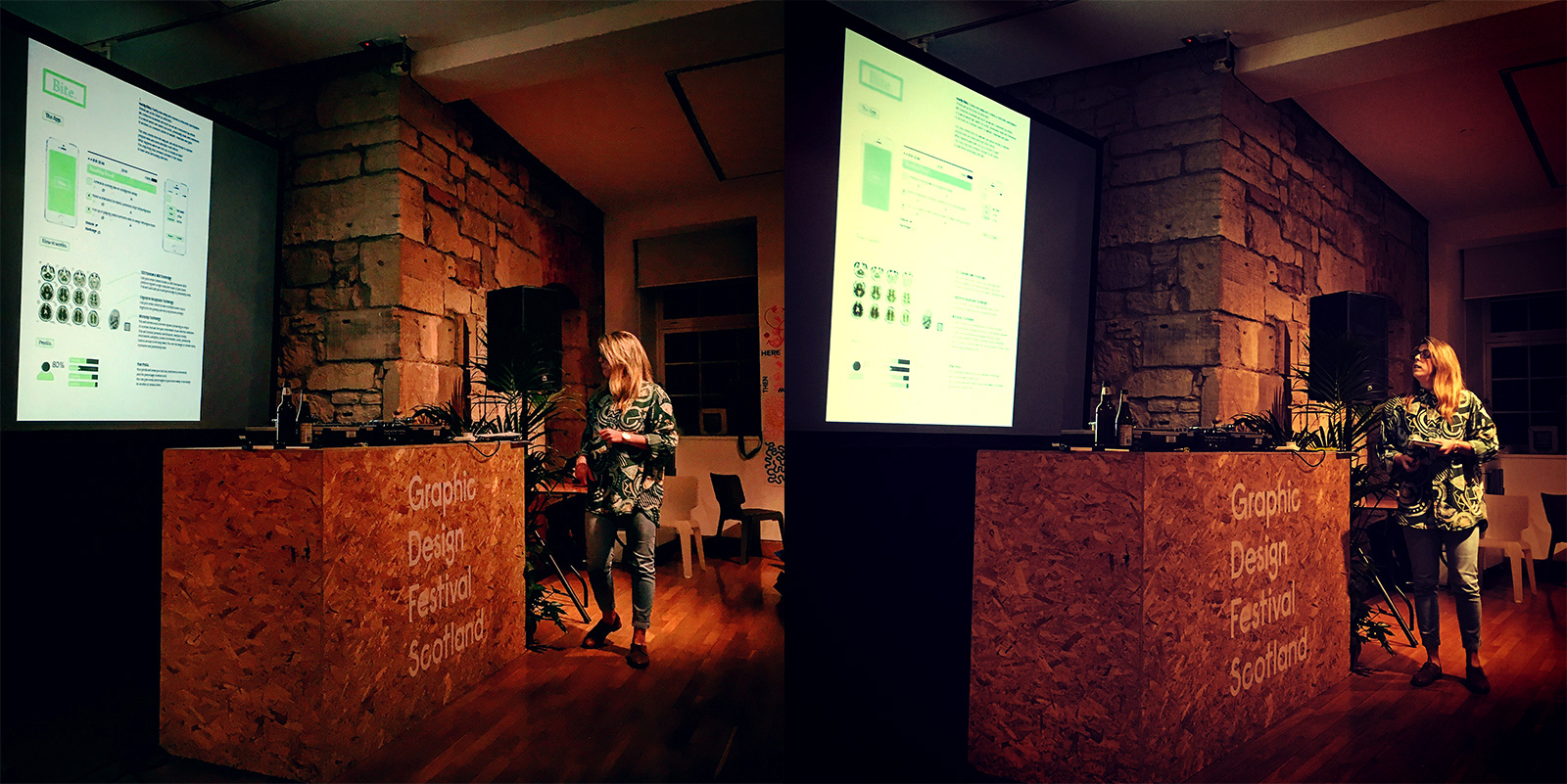 Check these cheeky lot...