This was a university run project to design a 12 page spread. I chose to design a multi-lingual grid for a quarterly journal I created called 'Graphique' or 'Al-Jrafique' in Arabic. This was to showcase the best in Graphic Design & Calligraphy in the Middle East whilst allowing for English & Arabic typesetting.
I have designed the magazine around a 5 square grid to allow for versatility and fluidity across both languages.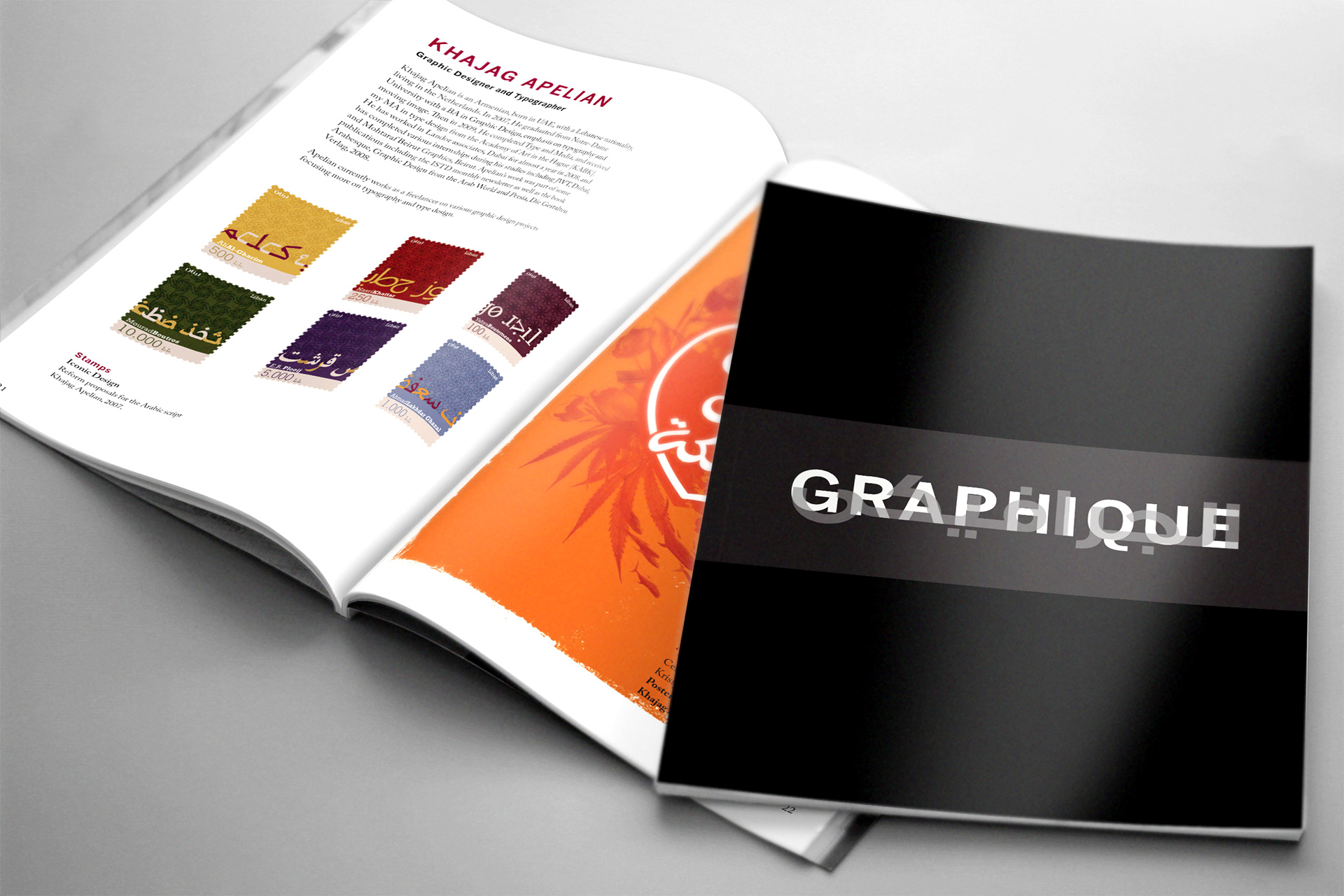 Spreads showcasing the best of Arabic Calligraphy and Design from across the world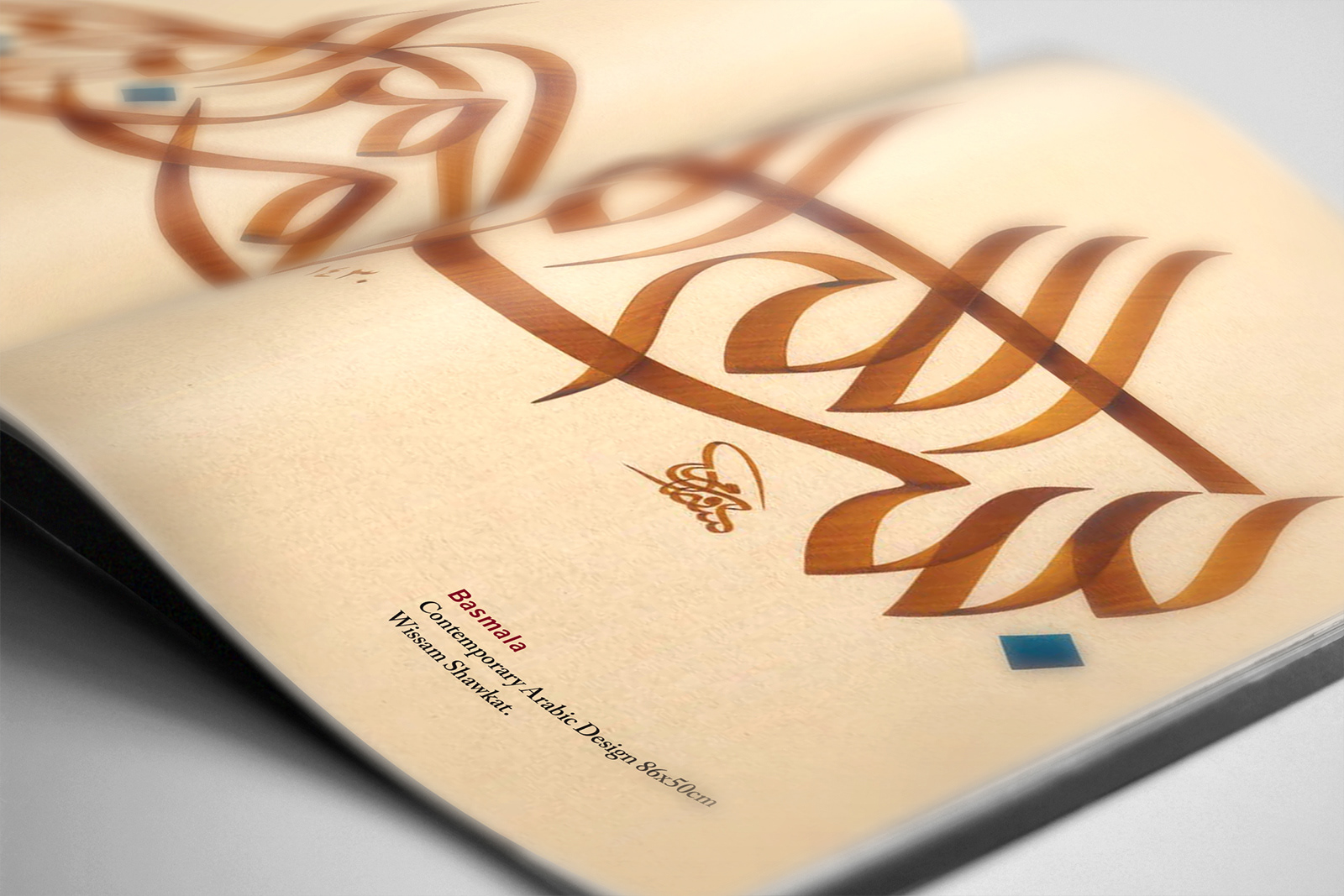 Arabic and Latin sitting comfortably side by side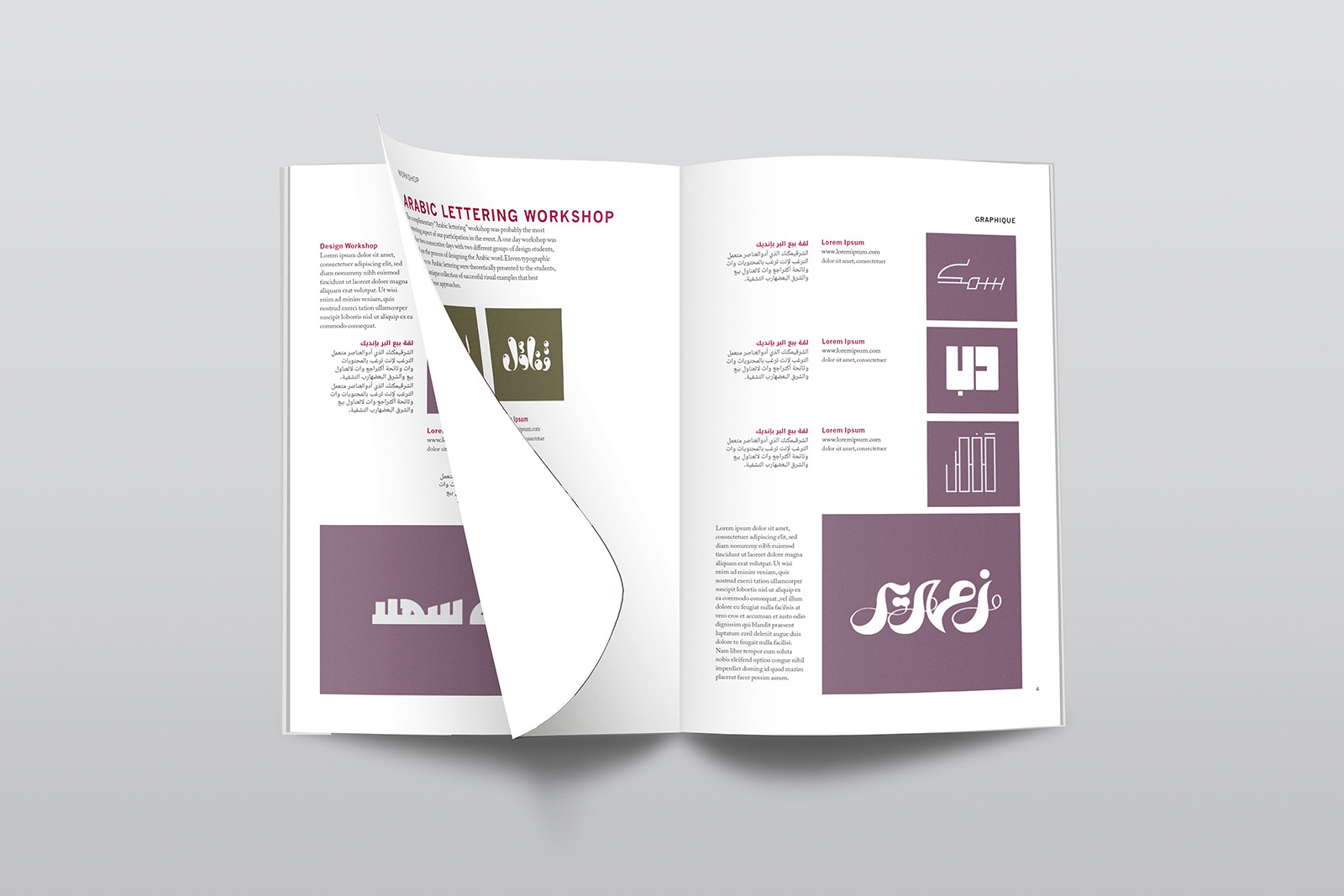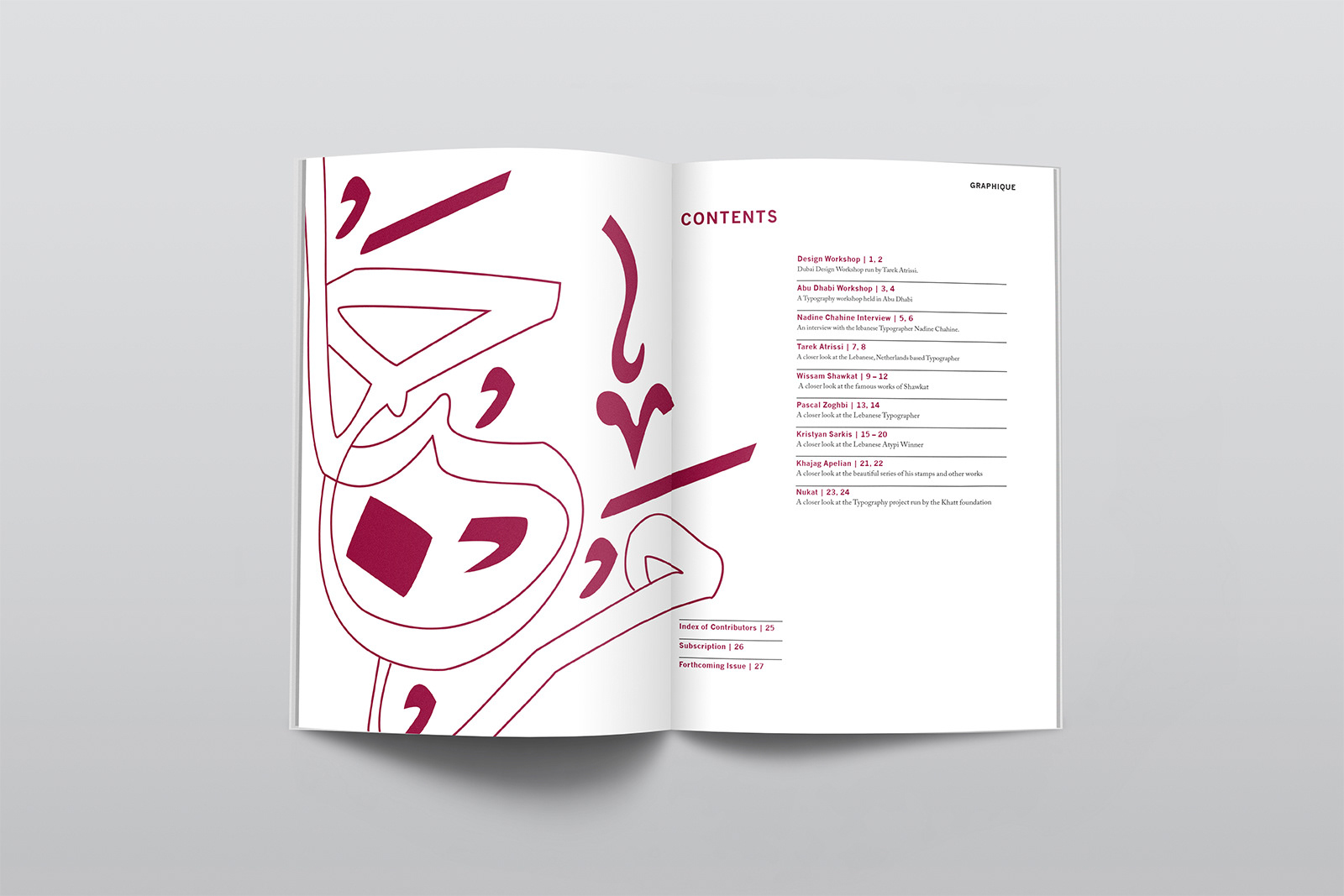 A flexible and versatile 5 square grid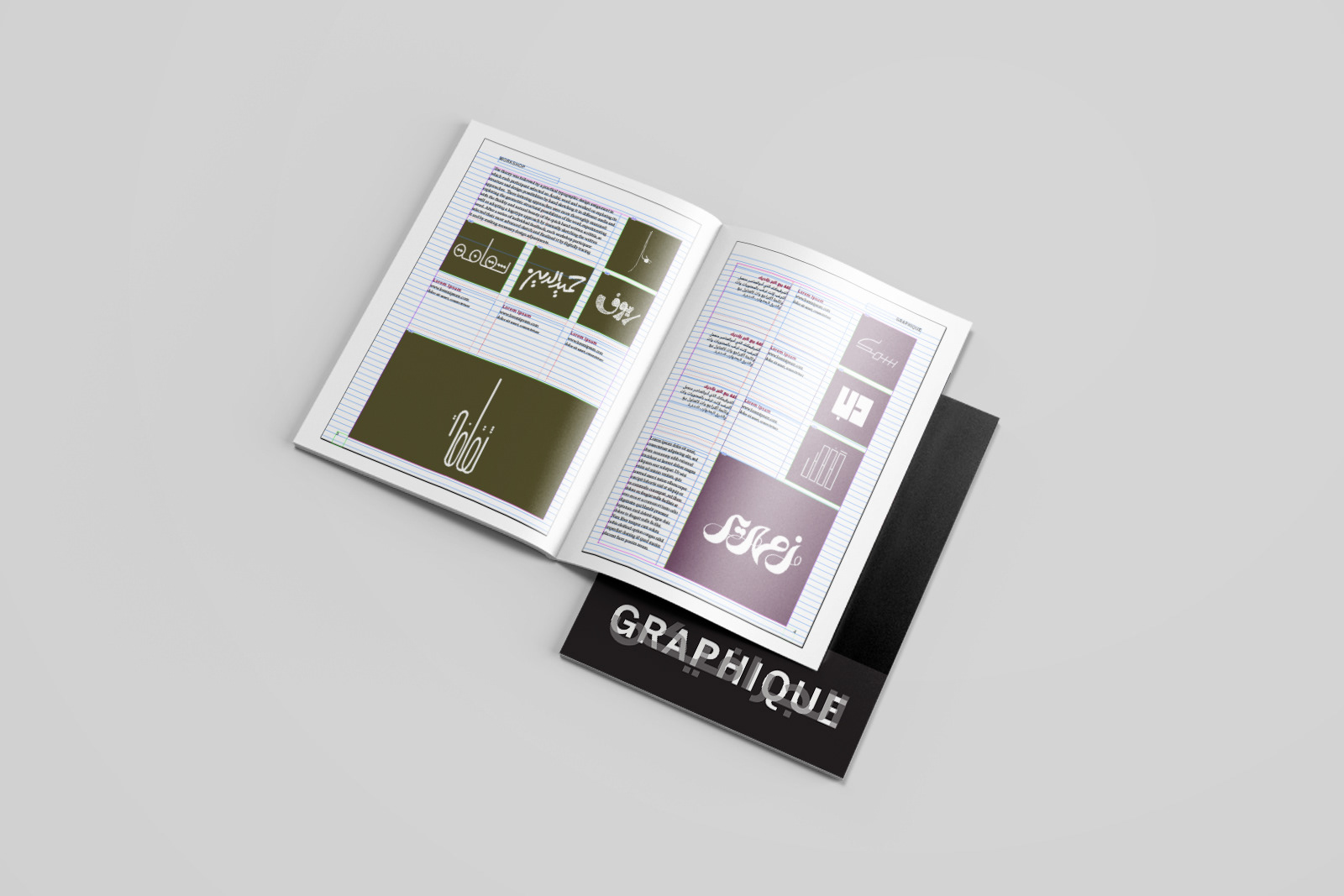 Check these cheeky lot...