Onepolar's passion for adventure can be seen in everything they make.
Onepolar only use the finest, most advanced materials, and most innovative technology and designs to ensure the most tailored comfortable fit possible, and they needed a catalogue to showcase that. 
This was a project given to me by distributors of Onepolar products, a high-tech solution for extreme weather conditions and mountaineering expeditions. I was asked to deliver a fresh, modern approach for a 'Brand Associated Brochure'.

I designed a clean, minimal brochure which simply showcased the science, the quality and the adventure behind the products. I came up with 'One Life, One Earth, One Polar'.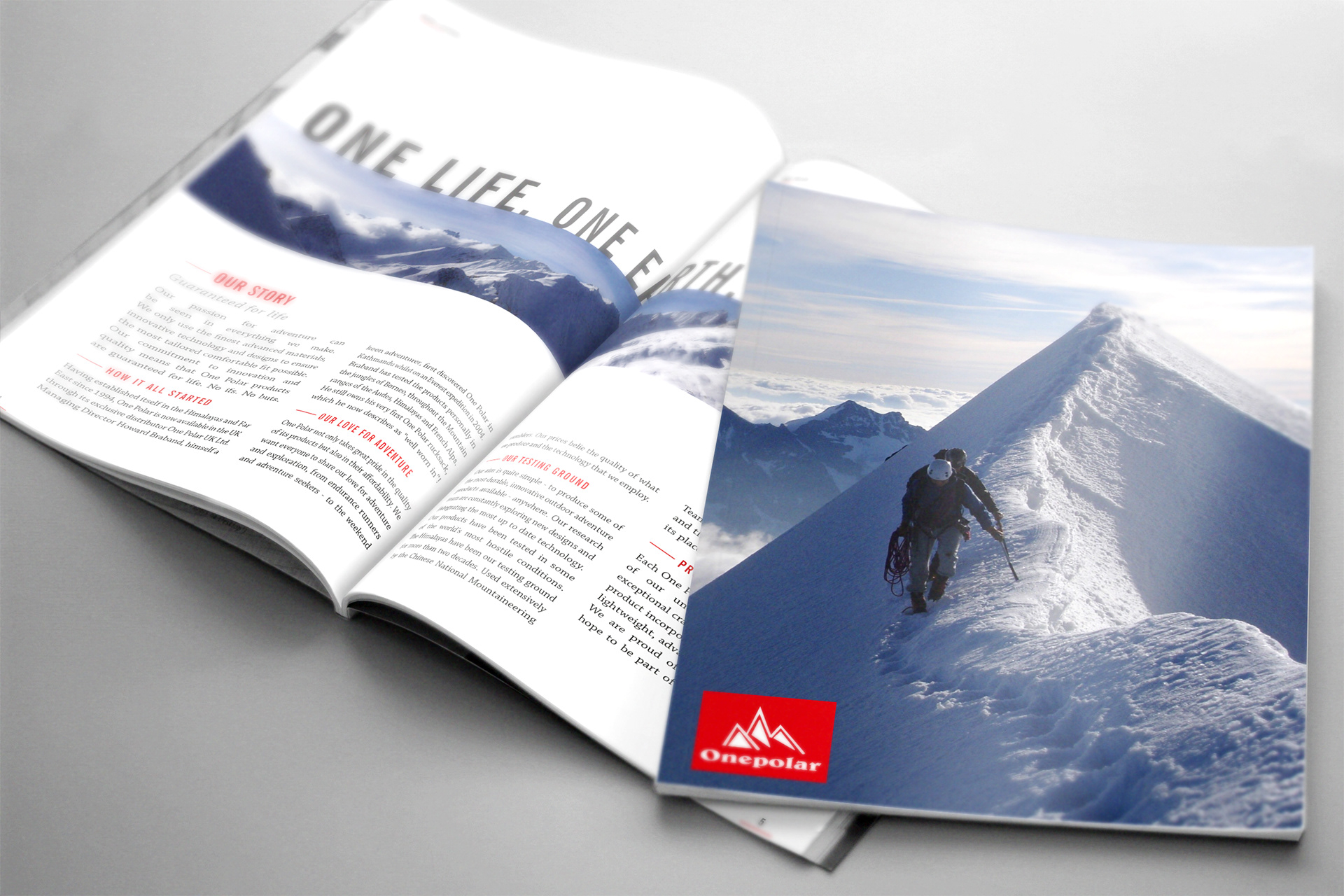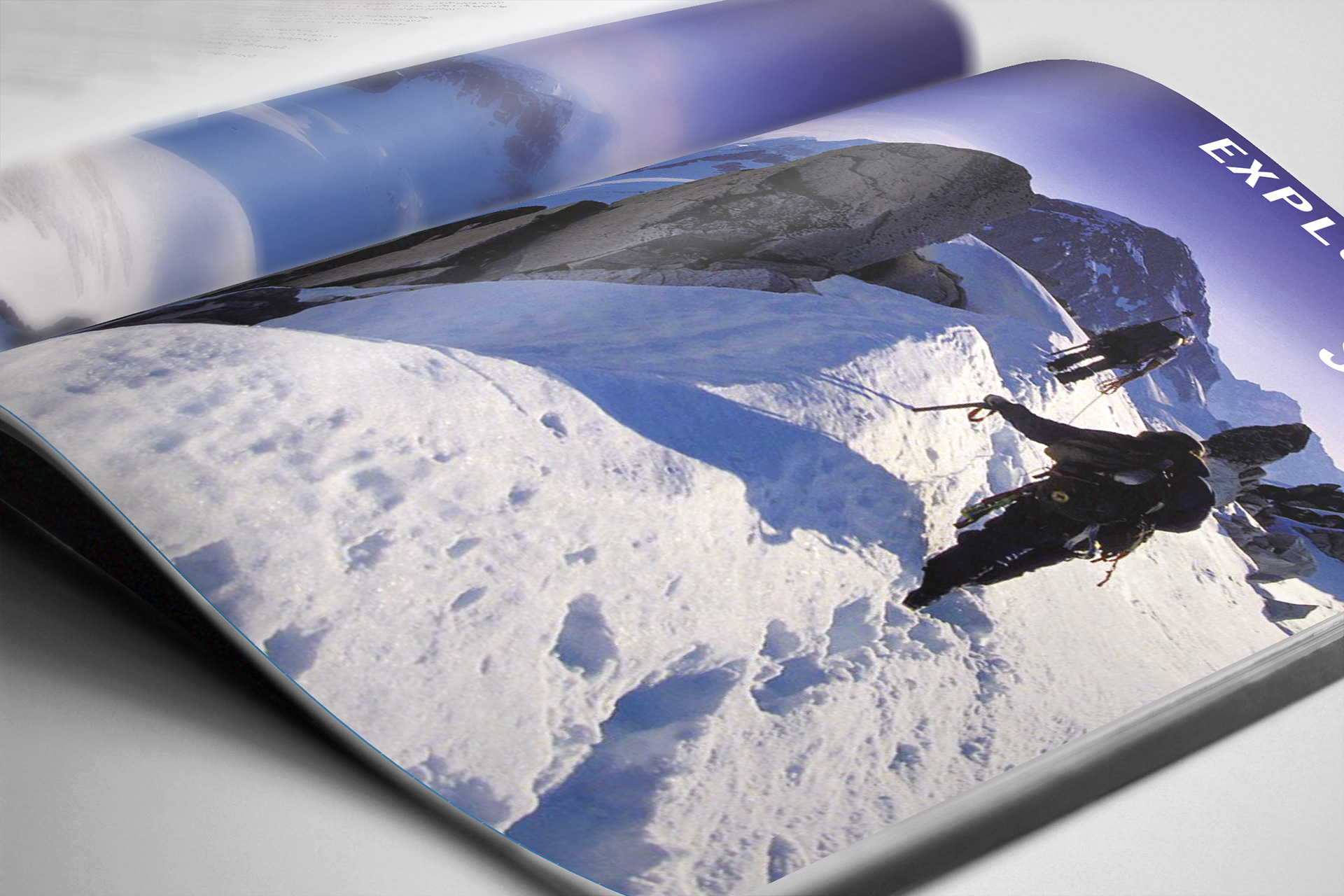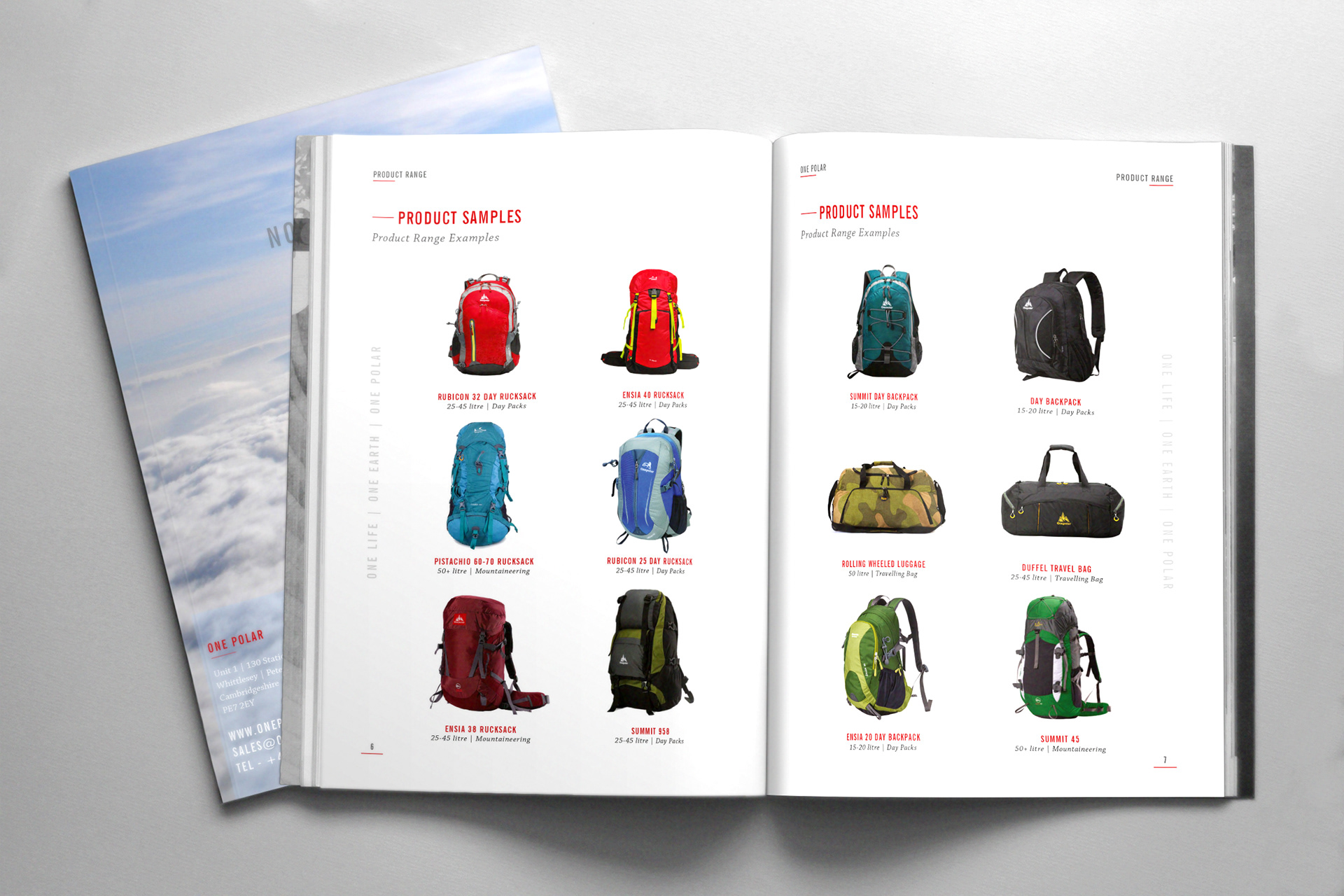 Check these cheeky lot...